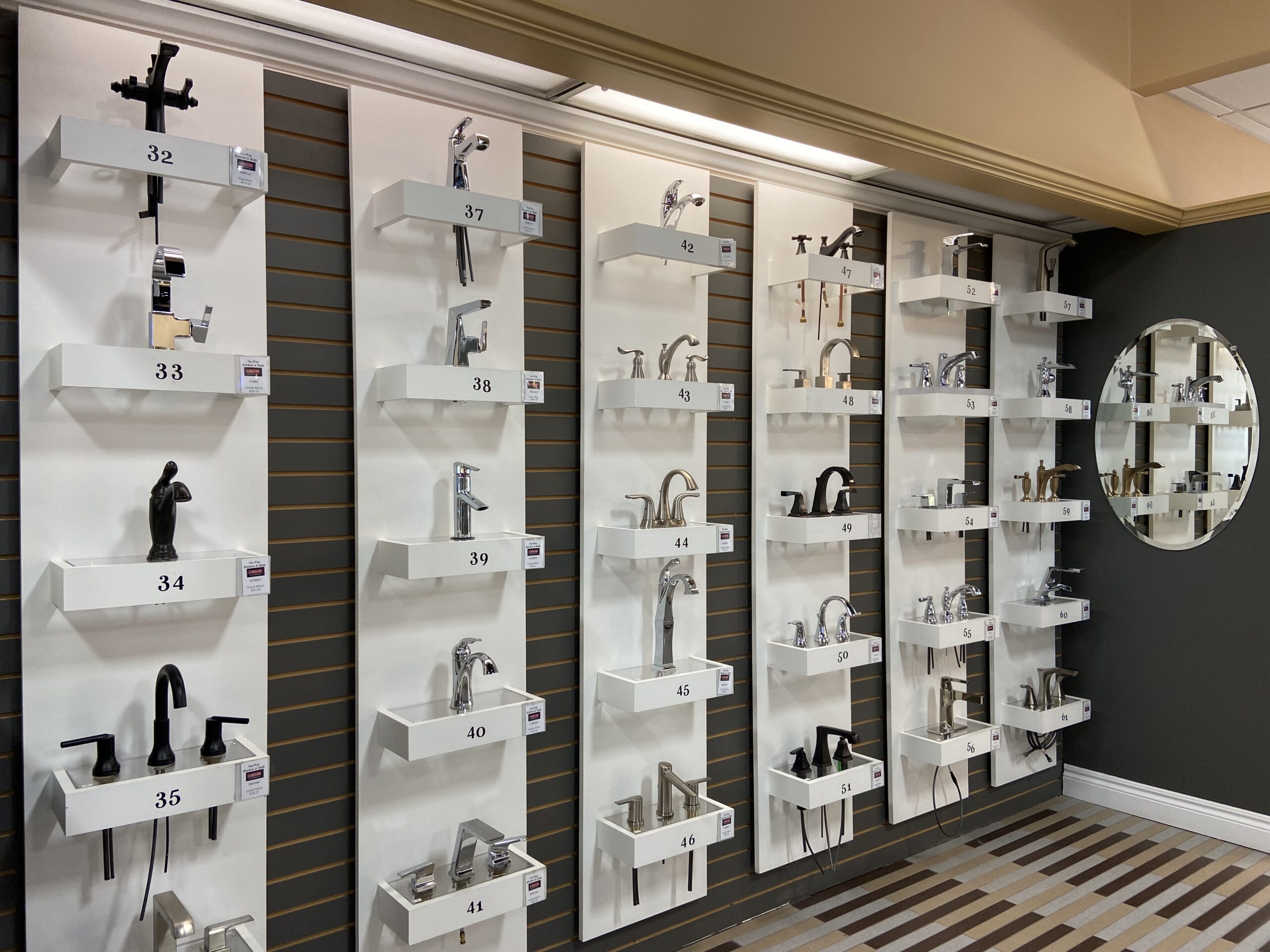 When it is time to select the fixtures for your bathroom, you will appreciate the knowledge and expertise of the Nu-Way Kitchen & Bath sales associates. They will introduce you to the latest products and features you should consider for your bathroom.
Bathroom faucets make a statement in your home. Whether you are starting from scratch in your new home or remodeling your existing bathroom, Nu-Way Kitchen & Bath is here to help. You will need to consider shower faucets, tub faucets and sink faucets that offer performance and durability. It is also important to consider your design preferences so that your bathroom fixtures fit in with the rest of your bathroom. Because bathroom fixtures are used regularly, we encourage you to purchase the highest-quality faucets available in your price range. Quality bathroom fixtures will cost you less in the long run. It will not need much maintenance and will withstand any natural wear and tear.
Our sales associates can show you custom shower systems built from multiple fixed or handheld showerheads. Moreover, they will introduce you to body sprays in uniquely designed spray flows and patterns, with on-off and water volume control panels that you can pre-set or operate manually.
Before you visit the Nu-Way Kitchen & Bath showroom, you will need to know the type of shower, tub, and lavatory fixtures you currently have in your bathrooms, because the bathroom faucets you choose must be compatible with those fixtures. If you have not purchased the fixtures yet, you will be able to select the bathroom faucets first, then select the fixtures to go with them. We will introduce you to the different types of bathroom shower faucets, bathtub faucets, and lavatory faucets (sink faucets) available and help you choose the ones that will work well with your bathroom fixtures.
Nu-Way Kitchen & Bath offers bathroom fixtures from Delta and Brizo.