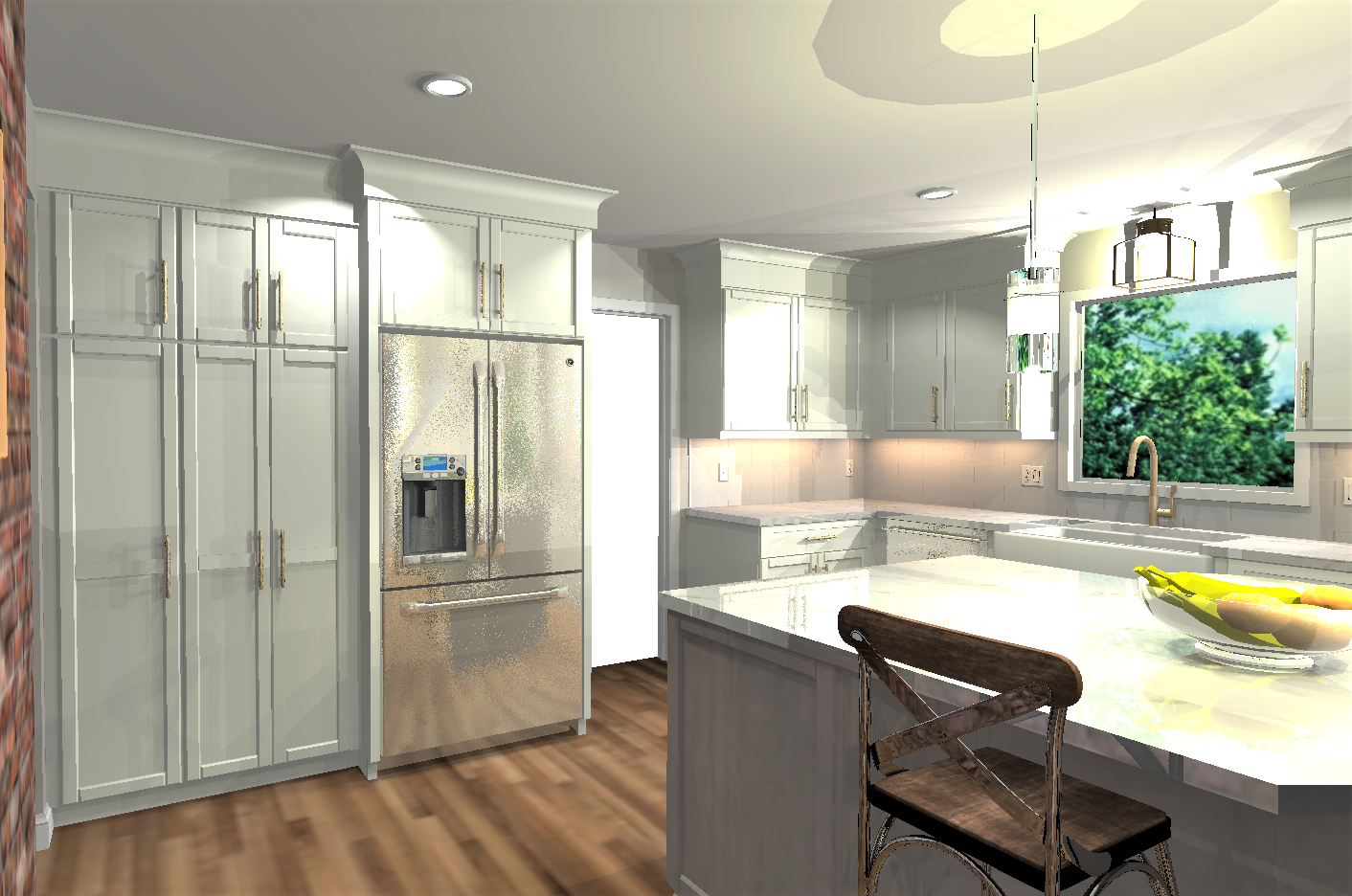 How do our design services work?
The process starts by visiting our showroom in Utica and consulting with a designer so we can determine the scope of your project, your budget, and plan the next steps in beginning your kitchen and bathroom renovation.
The next step is to have our installation manager come out to your house and measure your space as well as look at all the mechanicals and structural details that will affect the job. The information gathered will be entered into our CAD Design Program and the designer will provide a virtual model of what your space will look like once the project is complete. There is an upfront charge of $400 for these services. However, should you decide to go through with the design provided, the fee will be applied to the cost of your job.
The final step before getting your project underway is for our designer to schedule a meeting with you to review the details of your job, pick out materials and fixtures and discuss final pricing. Our 8,000 square foot showroom is a one-stop-shop with tile, fixtures, cabinetry, countertops and more for you to choose from.
Once the materials have been selected for the job, the designer will fine tune the numbers and come up with an exact price to complete your project. We will then draw up the proposals for you to sign and collect a 50% down payment to start the process. After all the materials are ordered and have arrived at our shop, we will schedule the start date for your project. A second payment of 25% of the total will be due when work commences, and the final 25% payment will be due upon completion of your project.