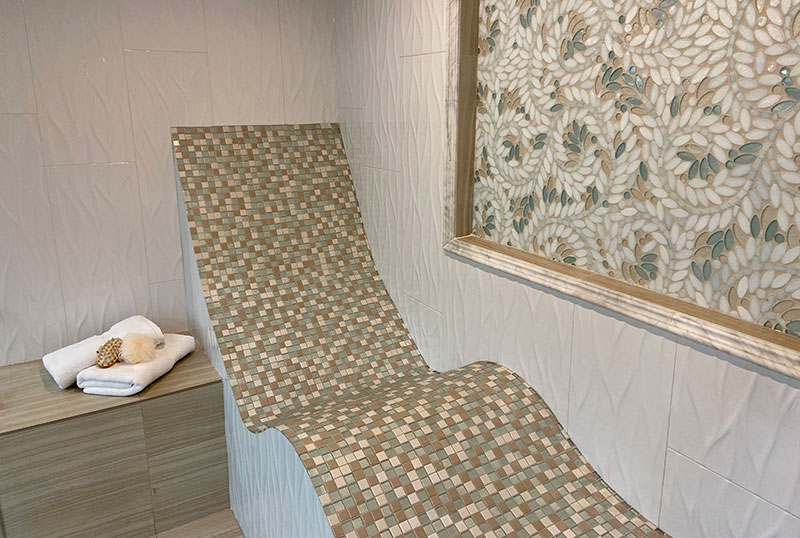 Escape the day's pressures and relax in the calming pleasure of steam. The warm mist of a steam room, steam bath or steam shower relaxes and soothes the body both inside and out leaving you feel rejuvenated. The benefits of steam therapy have been acknowledged for centuries:
Relieves joint pain from arthritis and muscle soreness.
Purifying and detoxifying the skin and body.
Boosters the immune system by increasing circulation.
Dilates air passages to improve breathing for asthma, allergies, sinusitis, and bronchitis.
Removes dead skin and adds moisture back to chapped skin for a more youthful appearance
Whether you prefer the spaciousness of steam rooms or the privacy of steam baths or steam showers our knowledgeable sales associates at Nu-Way Kitchen & Bath will help you choose the right steam system for your home.
Nu-Way Kitchen & Bath carries steam and showering systems from ThermaSol.