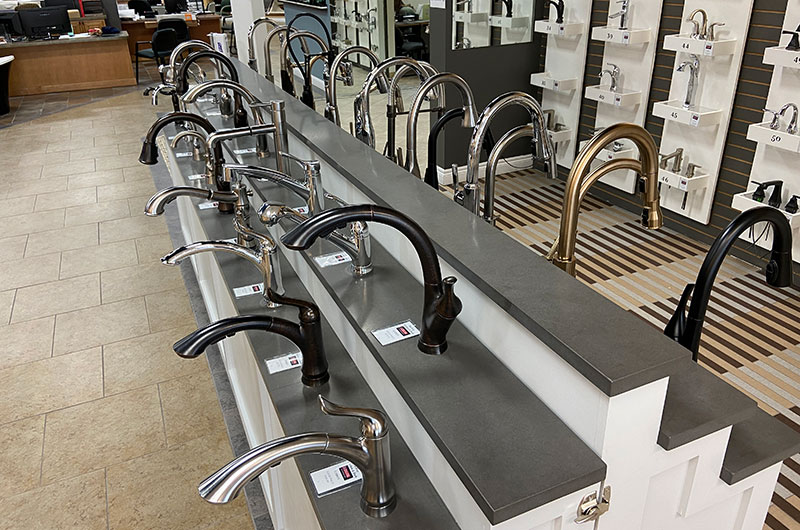 When it is time to select the perfect kitchen faucet to go with your kitchen sink, our knowledgeable sales associates at Nu-Way Kitchen & Bath will show you all the kitchen faucets that are right for you and your kitchen.
First, we will ask you about your needs and preferences that you are looking for in a kitchen faucet. Since the sink partly determines what style of kitchen faucet you can choose from, we will need to know what sink you currently have or if you are planning to install a new sink. It is always a good idea to select your kitchen sink and kitchen faucet at the same time. This will ensure they fit properly and can be installed together easily.
Nu-Way Kitchen & Bath offers kitchen faucets by Delta and Brizo.