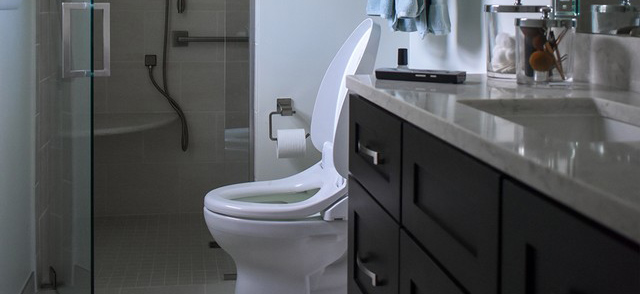 At Nu-Way Kitchen & Bath, you will find a variety of toilet options in every style and for every budget. We offer a range of high-end luxurious toilets to modestly priced toilets that look very stylish and will function flawlessly for years. We have the right toilet that will complement any bathroom throughout your home.
We will help you decide on the shape you would prefer for the toilet bowl: the standard round front, the egg-shaped elongated, which may be more comfortable for adults, or the compact elongated bowl, which can fit into smaller spaces. Other toilet options for you to consider include a heated toilet seat, a sanitary guard that helps prevent liquid from getting under the tank, and a removable toilet seat that snaps on and off for easy cleaning. Toilets with higher seat heights, positioned at 16½ inches, are designed to accommodate someone transferring from a wheelchair but are also comfortable for many other users.
Nu-Way Kitchen & Bath carries a wide range of toilets from Toto and Mansfield.